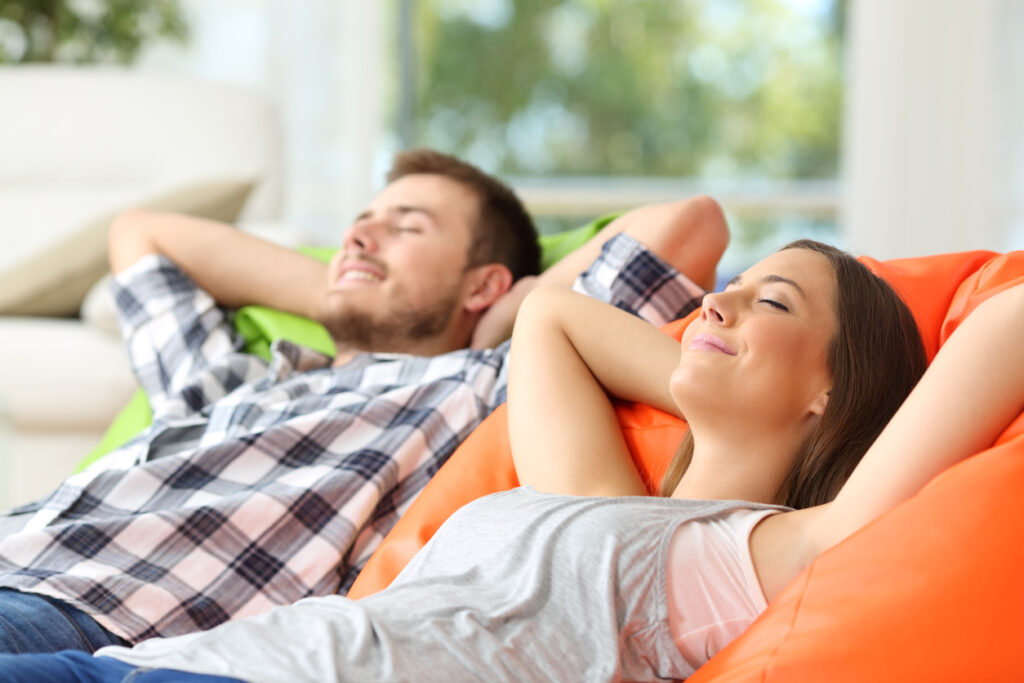 Give Your AC a Helping Hand with these Cool-House Tips
The summer heat in the Frederick area can be quite intense, but there are ways you can keep your home cool and comfortable while also reducing the strain on your air conditioning system. Some are as simple as opening the windows, while others may be more involved, like adding insulation, but they all can help you save money and improve your comfort.
Take advantage of cool mornings – During the evening and early mornings, open the windows for a nice cooling breeze, but be sure to close them before the AC turns back on.
Close the blinds – The heat of the sun can warm your home quickly, so be sure to close the blinds during the daytime to keep your home as cool as possible.
Use ceiling fans – Circulating the air with ceiling fans and portable fans can help to evaporate sweat and create a cooling effect. Plus, when the AC is on, they help to move cool air around your home faster.
Turn on the exhaust fans – When you are cooking or taking a shower, turn on the exhaust fans in the kitchen or bathroom to get rid of the extra heat and humidity.
Avoid using ovens and dryers – Plan to use heat-generating appliances such as ovens, dryers, and dishwashers in the evening when it is cooler.
Upgrade your lighting – Replace power-hungry, heat-generating incandescent lightbulbs with LED lights or fixtures to keep your home cooler and save energy.
Install weatherstripping – If you have older windows and doors, add new weatherstripping to make sure all your cool air stays inside.
Seal your home's exterior – Use caulk and spray form to seal any openings on the exterior of your home or in the attic, especially where the foundation meets the walls, around pipe openings, around holes drilled for cables, and around windows or doors.
Add insulation – If your home is under-insulated, adding more insulation to the attic, walls, and floors can significantly improve your year-round comfort while decreasing your energy costs.
Change your HVAC filter – When your air conditioner is running, a clogged air filter will force the system to work harder, harming its cooling performance while increasing your energy costs. Check the filter at least once a month during the cooling season and replace it as needed.
Have your AC serviced – When you do need to use the air conditioning system, make sure it is running as efficiently and effectively as possible by staying current with all its routine maintenance. One or two service visits a year can help to reduce your cooling costs, avoid costly breakdowns, and increase the service life of your AC unit.
AC Service & Repairs in Frederick, MD
Routine maintenance is essential to the cooling performance of your air conditioner, and it is one of the easiest ways to make sure your home stays comfortable all summer long, along with prompt AC repairs and replacement when required. At Wenbrooke Services, we are well-qualified and happy to help with all your air conditioning needs, from simple maintenance and repairs to full system replacements. Our company has been serving Frederick, Gaithersburg, and Germantown, and beyond since 2015, and as a family-owned company, your comfort is our top priority. We feature excellent service, top-quality craftsmanship, and professional results.
Call us today at (240) 680-9172 or contact us online to schedule air conditioning service and repair anywhere in Frederick, MD or the surrounding areas.