Installing or repairing electrical switches and outlets is a common procedure when remodeling a home or updating your appliances. By upgrading your existing outlets to modern ones, you're ensuring increased safety and power in your home. At Wenbrooke Services, we deliver skilled outlet installation and repair services you can feel confident in, and we'll guarantee your home's electrical work is a cut above the rest.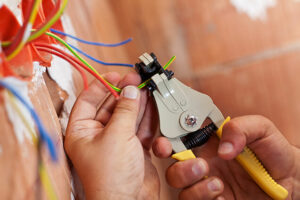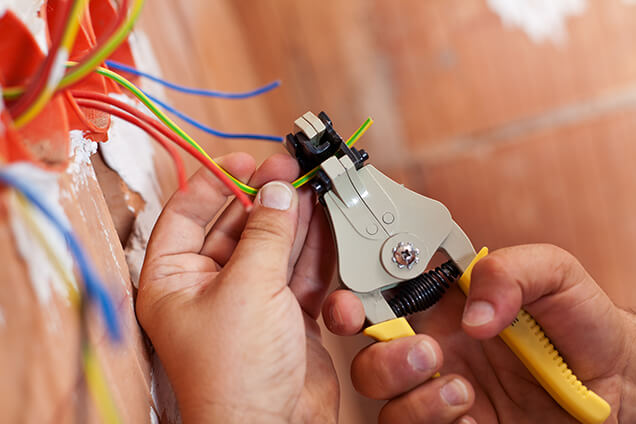 If you're looking into outlet installation for your home, call Wenbrooke Services today at (240) 394-1500 or reach out online to learn more about our offers!
Outlet Installation & Repair
When your home's outlets are either not working as they should or not able to hold a plug, it's likely time for a repair. Not only is it a nuisance for an outlet to not function when you need it most, but it can also be hazardous and detrimental to one's health.
On the other hand, if you notice a spark when plugging in an appliance, it's typically time to have a new outlet installed altogether. The standard household nowadays features three-pronged, polarized receptacles in order to produce enough safety and power to properly run your home.
GFCI Outlets: What Are They and Where Do They Go?
GFCI outlets feature a sensor that monitors the flow of the electrical current through the connected wires. When the sensor detects a ground fault (or any variation from the normal current), it will shut off the electrical circuit. They are also designed with a "start" and "reset" button on the face and are an important additional layer of protection, as they help prevent electrical injuries.
GFCI outlets are used in areas where the presence of water is likely, such as kitchens, bathrooms, pool or spa spaces, exterior areas, laundry rooms, and crawl spaces, to reduce the risk of shock. Although they are not required in places such as bedrooms, living rooms, or offices, you should consider them for outlets that are frequently used to power an extensive amount of electronics. Codes require these outlets in homes, so older homes will likely need an upgrade.
Don't DIY! Why Pro Electricians Are Important For Outlet Installation
For most homeowners, electrical outlets are heavily used every day; because of this, it's crucial that installing, replacing, and repairing outlets should always be left to a professional and not performed as a DIY job. It can be frustrating for an outlet to stop working out of the blue, and you may want to attempt quickly changing it yourself; but improperly installed or repaired outlets can lead to an array of issues such as electrical fires and electrocution. Fortunately, the certified electricians at Wenbrooke Services specialize in top-quality electrical work you can put your trust in.
Why Choose Wenbrooke Services For Outlet Installation?
Although our company just recently formed in 2015, our team has 30 years of experience in the industry, and we utilize leading technologies and resources to provide Frederick, MD and surrounding areas with nothing but the best results. Our family-owned and -operated business thrives on building relationships with our clients, and we offer warranties and financing options for added peace of mind. We hone our craft to always meet the needs of each individual client by implementing a customized approach to every project. Let us handle your outlet installation and repair needs and ensure safety and accuracy for years to come.
Contact us at your earliest convenience to schedule an appointment! We can be reached at (240) 394-1500.