Trustworthy Middletown Solar Panel Service
Since 2015, Wenbrooke Services has been providing electrical services to our customers in Middletown, MD. The residents of Middletown know the importance of employing a quality technician with the right skills and training. We not only have great technicians, but we also train the next generation by offering paid apprenticeships to qualified students in the local community. Responding to the changing needs of our customers, we have expanded our services to include solar panel installation and service. With the help of Wenbrooke Services, you can let the power of the sun provide electricity to your home in Middletown. Our professional team will make sure that the job is done right.
Rely on us because we:
Have an A+ rating with the Better Business Bureau
Are a member of the Frederick Chamber of Commerce
Are a member of the Middletown Chamber of Commerce
Have fully trained electricians
Hold an Independent Electrical Contractors membership
Offer a one-year guarantee on all labor
Middletown Solar Panel Installation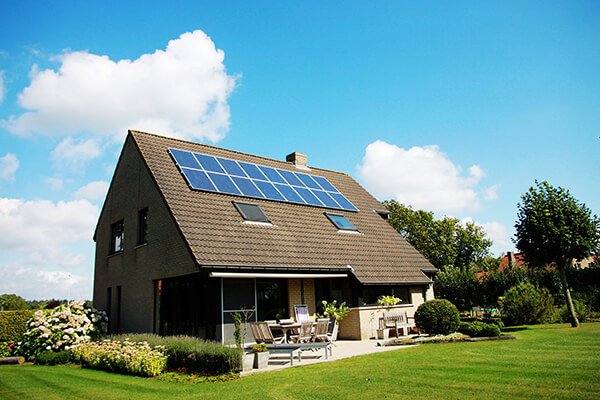 There are many reasons to install a solar energy system for your home. Solar energy is clean energy, so it helps you do your part in caring for the environment. Although there is some up-front cost, solar energy is inexpensive to produce. In fact, it costs nothing for the sun to shine on your home. However, because it is an investment, you want to make sure that the project is done the right way. The technicians from Wenbrooke Services will come to your home in Middletown and develop a plan that will give you the best solar results. From the planning phase to the solar panel installation, we will work with you every step of the way. Over time, the savings from a solar panel system allow it to pay for itself.
Benefits of a solar energy system include:
Smaller carbon footprint
Inexpensive energy
Possible increased home value
Potential to sell energy back to the power company
Reliable Solar Panel Service
At Wenbrooke Services, we'll use the best materials to give you a long-lasting system with low maintenance needs for your property in Middletown. When you do need solar panel service at your home in Middletown, we will be there to help you as quickly as possible. We seek to combine high-quality electrical service with complete customer satisfaction.
Contact us today for more information about bringing a solar energy system to your home.