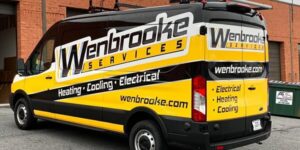 Whole House Generator Services by Wenbrooke Services in Lovettsville, VA
In Lovettsville, VA, residents understand the critical nature of consistent power in the face of seasonal storms and unexpected outages. Wenbrooke Services recognizes this need, offering comprehensive whole house generator services that ensure your home remains powered and secure during even the most severe disruptions. Choose our Electricians for top-rated service and technical expertise in installing, repairing, and maintaining whole house generators.
Reasons to Install a Whole House Generator in Lovettsville, VA
Navigating the unpredictable nature of power outages requires a steadfast solution, ensuring your home never skips a beat in comfort or safety. Wenbrooke Services delivers premier whole house generator services in Lovettsville, affording residents peace of mind with reliable, round-the-clock power protection. Investing in a whole house generator is not merely a choice but a strategic step toward comprehensive home security and convenience.
Continuous Power Supply: Ensure uninterrupted power during Lovettsville's notorious storms or unforeseen electrical failures. Keep your household running smoothly, with essential home functions unaffected.
Safety Assurance: Enhance your home's safety protocols as whole house generators prevent security system outages, safeguarding your property against potential intruders during power cuts.
Prevention of Data Loss: For those utilizing home offices, continuous power ensures no loss of unsaved digital work or disruption in business operations and communication, safeguarding your professional needs.
Health and Comfort Preservation: Maintain operational critical medical equipment, climate controls, refrigeration, and lighting essential for the well-being and comfort of your family, particularly during extreme weather conditions.
Protection Against Surge Damage: When power returns after an outage, it comes with the risk of surges that can damage electronics. Whole house generators provide a steady switch-over, protecting your appliances from potential surge damage.
Avoiding Accommodation Expenses: Save on unnecessary costs and hassles associated with seeking alternative accommodations or eating out, as your home remains fully functional during local power disruptions.
Increased Property Value: Boost your property's market appeal, as potential buyers value the addition of reliable whole house generator services in Lovettsville, recognizing its immediate and long-term benefits.
Community Support: In times of widespread power outages, a self-sufficient home can offer vital support to the community, potentially providing a haven for neighbors and loved ones.
Peace of Mind: Above all, enjoy the psychological ease of knowing that your home's electrical needs are automatically taken care of, letting you focus on what truly matters, even in the most challenging situations.
Entrusting Wenbrooke Services with your whole house generator installation means choosing resilience and reliability, ensuring your home in Lovettsville, VA, is equipped to handle power uncertainties with confidence and readiness.
Whole House Generator Installations
Wenbrooke Services excels in providing seamless whole house generator installations in Lovettsville, VA, understanding that the initial setup is crucial for reliable long-term operation. Our expert technicians are thorough and meticulous, ensuring every installation is performed to the highest standards.
Site Assessment: Comprehensive evaluation of your property to determine the optimal location for the generator.
Personalized Selection: Guidance on choosing the best generator to meet your home's energy demands, preferences, and budget.
Permit and Regulations Compliance: Ensuring all installations meet local codes securing necessary permits for legal compliance.
Professional Installation: High-standard procedures conducted by certified technicians, focusing on safety and reliability.
System Testing: Rigorous post-installation testing to ensure your generator functions effectively under load conditions.
Customer Education: Detailed walkthroughs on operating your new system, including maintenance tips and troubleshooting.
Whole House Generator Repairs
When your backup power supply encounters issues, Wenbrooke Services' proficient team is ready to handle all types of whole house generator repairs in Lovettsville, VA. We diagnose and correct a comprehensive range of malfunctions, promptly restoring your unit's functionality.
24/7 Emergency Response: Immediate assistance for urgent repair needs, minimizing downtime.
Expert Diagnostics: Using advanced technology to identify and address technical and mechanical issues accurately.
Qualified Technicians: Repairs performed by highly skilled professionals familiar with various generator models and configurations.
Genuine Spare Parts: Use high-quality components to ensure effective repairs and long-lasting performance.
Transparent Pricing: Clear, upfront repair estimates without hidden costs, emphasizing customer trust and satisfaction.
Warranty Compliance: Adherence to manufacturer guidelines to keep warranty protections intact.
Whole House Generator Maintenance in Lovettsville, VA
Regular maintenance is the cornerstone of generator reliability, particularly in regions like Lovettsville, VA, where dependence on consistent power is paramount. Wenbrooke Services provides exhaustive maintenance services, extending the lifespan of your unit and ensuring it's ready when needed most.
Regular Inspections: Thoroughly examine all components to detect wear and potential failures.
Performance Testing: Simulated outages to verify automatic response and efficient operation under various load conditions.
Fluid and Filter Changes: Routine replacement of oil, air filters, and other consumables for optimal performance.
Electrical Connections Check: Inspection and tightening of electrical components to prevent malfunctions and safety hazards.
Battery Assessment: Regular checks and maintenance to ensure a reliable start.
Customized Maintenance Plans: Customized schedules and procedures are created for your generator model and usage needs.
Reasons to Choose Wenbrooke Services for Your Whole House Generator Services in Lovettsville, VA
Selecting Wenbrooke Services for your whole house generator needs in Lovettsville, VA, means opting for unparalleled professionalism, extensive expertise, and an unwavering commitment to customer satisfaction.
Here's why we stand out as the provider of choice:
Expert Team: Employing certified, highly trained professionals who uphold the highest industry standards.
Customer-Centric Approach: Prioritizing customer needs and feedback, ensuring services exceed expectations.
Quality Assurance: Commitment to using top-quality equipment and the latest installation, repair, and maintenance techniques.
Transparent Communication: Clarity in service details, processes, and pricing, fostering trust and long-term customer relationships.
Reliable Support: Offering consistent post-service follow-up and support, promptly addressing concerns.
Community Trust: Established in Lovettsville, VA, our unwavering commitment to exceptional service and positive customer feedback has earned us a solid reputation.
In each aspect of our service, Wenbrooke provides an experience that affirms your decision to entrust us with the safety and continuous operation of your home's power systems.
FAQs – Whole House Generator Services in Lovettsville, VA
Understanding the ins and outs of whole house generator services in Lovettsville is crucial for homeowners seeking uninterrupted power and peace of mind. Wenbrooke Services provides top-rated installation, maintenance, and repair services and educates our clients on this invaluable home investment. In our commitment to clarity and service excellence, we've compiled a detailed list of frequently asked questions to address your inquiries and ease your decision-making regarding whole house generator services.
Whole House Generator Services in Lovettsville:
Q1. What are the benefits of installing a whole house generator?
A: Installing a whole house generator ensures your electrical appliances continue running seamlessly during power outages, safeguarding your home's comfort, security, and functionality, especially during the unpredictable weather conditions in Lovettsville, VA.
Q2. How do whole house generators differ from portable generators?
A: Whole house generators are permanently installed outside your home and automatically start in case of a power outage, even if you're away. They have a much higher capacity than portable generators and are directly connected to your home's electrical panel, powered by an existing fuel supply like natural gas, propane, or diesel.
Q3. Can Wenbrooke Services help me choose the right generator?
A: Absolutely! We assess your power consumption needs, considering all essential home systems and appliances you wish to keep operational during an outage. We recommend the best whole house generator that suits your home's needs and budget.
Q4. Are whole house generators noisy, and will they disturb my neighborhood?
A: Modern whole house generators operate quietly, with noise levels similar to air conditioning. They should not cause disturbances in your neighborhood. Wenbrooke Services ensures proper installation with optimal noise reduction.
Q5. What type of maintenance does a whole house generator require?
A: Regular maintenance by professional services like Wenbrooke is essential for your generator's longevity and includes tasks such as oil changes, battery checks, filter replacements, and general system diagnostics to ensure readiness for power outages.
Q6. How long can a whole house generator run continuously?
A: The run time of a whole house generator depends on the unit's fuel capacity and consumption rate. However, when connected to a continuous fuel supply like natural gas, these generators can operate indefinitely until regular power is restored.
Q7. Is it necessary to obtain a permit for generator installation in Lovettsville, VA?
A: Local regulations in Lovettsville typically require permits to install whole house generators. Wenbrooke Services handles the complete permit process, ensuring your installation abides by all local codes and regulations.
Q8. What happens during a power outage?
A: In the event of a power disruption, the whole house generator detects the problem and begins to operate automatically, whether you're at home or away. There's no need for manual startup, and the transition is seamless.
Q9. Do you offer emergency repair services?
A: Wenbrooke Services provides 24/7 emergency repair services to ensure that your whole house generator is up and running as quickly as possible during unexpected failures. Our technicians can handle a wide range of issues with prompt response times.
Q10. Why should I choose Wenbrooke Services for my whole house generator needs?
A: Wenbrooke Services prides itself on exceptional customer service, comprehensive expertise, and a reliable reputation in the Lovettsville community. We offer a holistic approach from purchase and installation to maintenance and repairs, ensuring your investment serves you efficiently and reliably for years.
By addressing these everyday queries, we hope to enhance your understanding and confidence in investing in whole house generator services in Lovettsville, ensuring your home is well-prepared and secure.