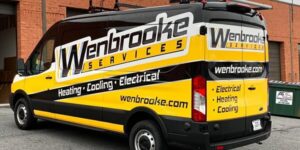 Outlet Installation in Leesburg, VA, – Wenbrooke Services
Are you in need of expert outlet installation in Leesburg, VA? Look no further than Wenbrooke Electrical Services! Our dedicated team is here to provide you with top-notch outlet installation, repair, or replacement services. With unbeatable quality and professional service, we are the ultimate provider for homeowners and businesses in Leesburg, VA and the surrounding areas.
We provide:
Comprehensive solutions for all your electrical outlet needs.
Ensuring all outlet installation in Leesburg are performed safely and efficiently.
Following the highest standards of excellence.
Outlet Repair Services in Leesburg, VA, – Wenbrooke Services
At Wenbrooke Services, we understand that a faulty electrical outlet can be a source of inconvenience and a potential safety hazard. Hence, our expert technicians are adept at diagnosing issues and providing the most effective and durable outlet repair services in Leesburg, VA. We have the skills and experience to handle everything from simple fixes to complex outlet repairs, ensuring your electrical system functions perfectly, safely, and reliably.
What are GFCI Outlets, and where do they go?
GFCI, or Ground Fault Circuit Interrupter outlets, are electrical outlets designed to protect people from electric shock. They work by detecting any imbalance in the electrical current, like in cases of a ground fault or if electricity starts traveling outside the usual path, and instantly cut off the power. These outlets are typically installed in areas where electricity and water may come into close contact, such as bathrooms, kitchens, laundry rooms, garages, and outdoor locations. GFCI outlets significantly reduce the risk of electrical shocks, making your home or business safer.
The Importance of Hiring a Professional Electrician for Your Outlet Services in Leesburg, VA*
While DIY projects can be tempting, electrical work should always be left to professionals. Hiring a professional electrician for your outlet services in Leesburg, VA, ensures that local codes and safety regulations complete all work. Professional electricians, like those at Wenbrooke Services, have the proper training, skills, and tools to accurately diagnose and rectify electrical problems, including outlet installations and repairs. They can also provide essential advice on electrical safety and energy efficiency.
Why Choose Wenbrooke Services for Your Outlet Installation & Repairs in Leesburg, VA?
Regarding outlet installation and repairs, the choice of service provider plays a crucial role in ensuring your home's safety and the smooth functioning of your electrical appliances. At Wenbrooke Services, we go above and beyond to ensure we're not just your first choice but your only choice.
Here are reasons why you should choose us for your electrical needs:
Professional Expertise: Wenbrooke Services prides itself on having a team of highly skilled and licensed electricians. Our professionals are well-versed in the latest industry standards and technologies, ensuring you receive the highest quality of service.
Dedicated Customer Service: We place our customers at the heart of everything. Our team is committed to providing exceptional service from the moment you contact us. We listen, we care, and we strive to exceed your expectations.
Safety Standards: At Wenbrooke Services, your safety is our topmost priority. All our installation and repair works are performed according to local codes and safety regulations. We ensure your new outlets are installed correctly and safely, and durable.
Prompt and Reliable: We understand the inconvenience caused by faulty electrical outlets, so we are committed to providing prompt and reliable services. We ensure your issue is addressed as quickly as possible without compromising quality.
Fair and Transparent Pricing: We believe in integrity and transparency regarding pricing. We provide honest, upfront prices for our services, ensuring no hidden costs or unexpected charges.
Years of Experience: With years of experience serving Leesburg, VA, and surrounding areas, we have the know-how to handle any electrical outlet challenge thrown our way. We've seen it all and done it all!
Local Reputation: As a local business, we understand the unique needs of our community. We've built a strong reputation in Leesburg, VA, thanks to our high-quality services and deep commitment to our customers.
Continued Support: We don't consider our job done after the initial installation or repair. We provide continued support and are always ready to help should any concerns or problems arise post-service.
By choosing Wenbrooke Services, you are not just opting for a service; you're choosing peace of mind. We guarantee professional, reliable, and top-quality services to meet all your outlet installation in Leesburg, VA.
FAQs- Outlet Repairs & Outlet Installation in Leesburg, VA.
We understand that you might have several questions regarding outlet repairs and outlet installation in Leesburg, VA. To help you make an informed decision, we've gathered and answered some of the most frequently asked questions about our services at Wenbrooke Services in Leesburg, VA.
Q1: How do I know if my outlet needs repair or replacement?
A: Signs that your outlet may need repair or replacement include noticeable damage to the outlet, plugs falling out of the outlet, frequent tripping of the circuit breaker, a burning smell coming from the outlet, or if the outlet no longer provides power.
Q2: How long does installing or repairing an outlet take?
A: The time it takes to install or repair an outlet can vary based on the job's complexity. However, most outlet installation in Leesburg and outlet repairs can usually be completed within a few hours.
Q3: How much will repairing or installing an outlet cost?
A: The cost for outlet repair or installation can vary depending on several factors, including the type of outlet, the complexity of the wiring involved, and the outlet's location. We provide a transparent pricing model and can give you an accurate estimate after evaluating the job.
Q4: What is a GFCI outlet, and do I need one?
A: A GFCI (Ground Fault Circuit Interrupter) outlet protects against electric shock by tripping the circuit if it detects an imbalance in the electrical current. These are typically required in areas where water is present, such as kitchens, bathrooms, and outdoor locations.
Q5: Are your electricians licensed and insured?
A: Yes, all our electricians are licensed professionals and fully insured. This ensures all work is performed to the highest safety and quality standards.
Q6: What areas do you serve?
A: We proudly serve Leesburg, VA, and surrounding areas. Contact us to find out if we provide services in your specific location.
Q7: What other services do you provide?
A: Besides outlet installation and repairs, Wenbrooke Services offers a wide range of electrical services, including lighting installation, electrical panel upgrades, wiring and rewiring, and much more.
We hope these answers clarify any queries you have. For further information or to schedule a service, please get in touch with us at Wenbrooke Services.