Excellent Frederick Electrical Repair Services
Electricity is one of those things that we often take for granted. We flip a switch or plug in a charger without considering the electricity that powers our daily lives. However, when something goes wrong, it can be a huge hassle. That's where Wenbrooke comes in. Our residential and commercial electrical repair services are here to keep everything running smoothly. From minor switch and outlet issues to major panel replacements, you can count on us for professional experience and personal attention to every detail. With our help, you can continue taking electricity for granted – and that's exactly how we like it.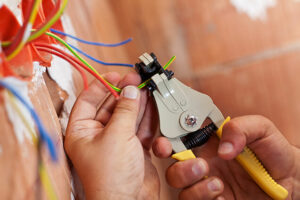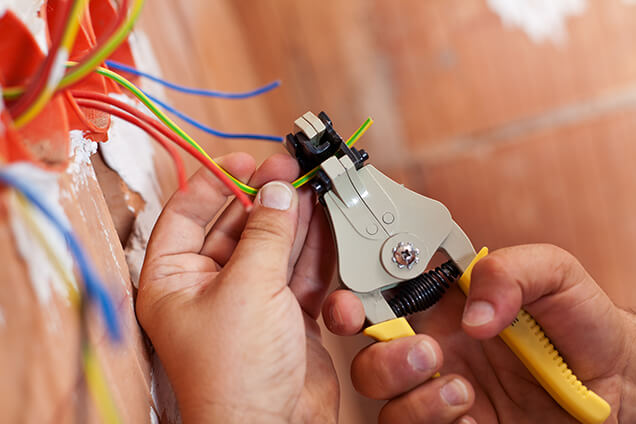 3 Ways Why the E in Wenbrooke Matters To You
Every one of us works every day to earn your trust because, to us, the E in Wenbrooke really does stand for Excellent. That's means:
Wenbrooke electricians are thoroughly trained, background checked, and insured.
We only use the same components in your home we'd allow in ours.
We arrive when promised, get right to work, doing only the work that's needed at a price you agree to upfront.
Most of all, what excellent means to you is that we get it right the first time and stand behind our work. Guaranteed.
Wenbrooke Electrical Repair Services
It's not bragging if it's a fact. And, the fact is, there's no project too difficult or complex for our electricians to handle to your total satisfaction. That includes:
Electrical Repairs
Rewiring
Panel Replacement
Ceiling Fan Installation
Light Fixture Installation
Pool & Hot Tub Wiring
Whole-Home Generator Installation & Service
And more
When it comes to electrical repairs and services, Wenbrooke has Frederick covered. Our expert team can assist with everything from installing outdoor lighting to ensuring your home is powered during a blackout. And the best part? We're available 24/7 for any emergency repairs you may need. At Westbrook, we understand that electrical issues can strike any time, and we're dedicated to ensuring you're never left in the dark. With our reliable service and experienced technicians, you can trust that your electrical needs are in good hands.
Wenbrooke Helps You Take Electric For Granted
The best way to prevent a problem is to beat it to the punch. That's why Wenbrooke recommends periodic electrical inspections. We help make sure your entire electrical system is working safely and catch potential problems before they become expensive issues.